Proactive IT Support based in the North East
Your IT systems are crucial to the running of your business, so it makes sense to ensure those systems run smoothly.
Even when you don't need us, our proactive monitoring software is monitoring the performance of your system. If it spots a fault, it fixes it and if it can't, it raises a ticket which will be picked up and actioned by one of our Technical Engineers.
We recognise that all businesses are different, therefore we will work closely with you to develop a support plan to allow you to get the most out of your IT Support.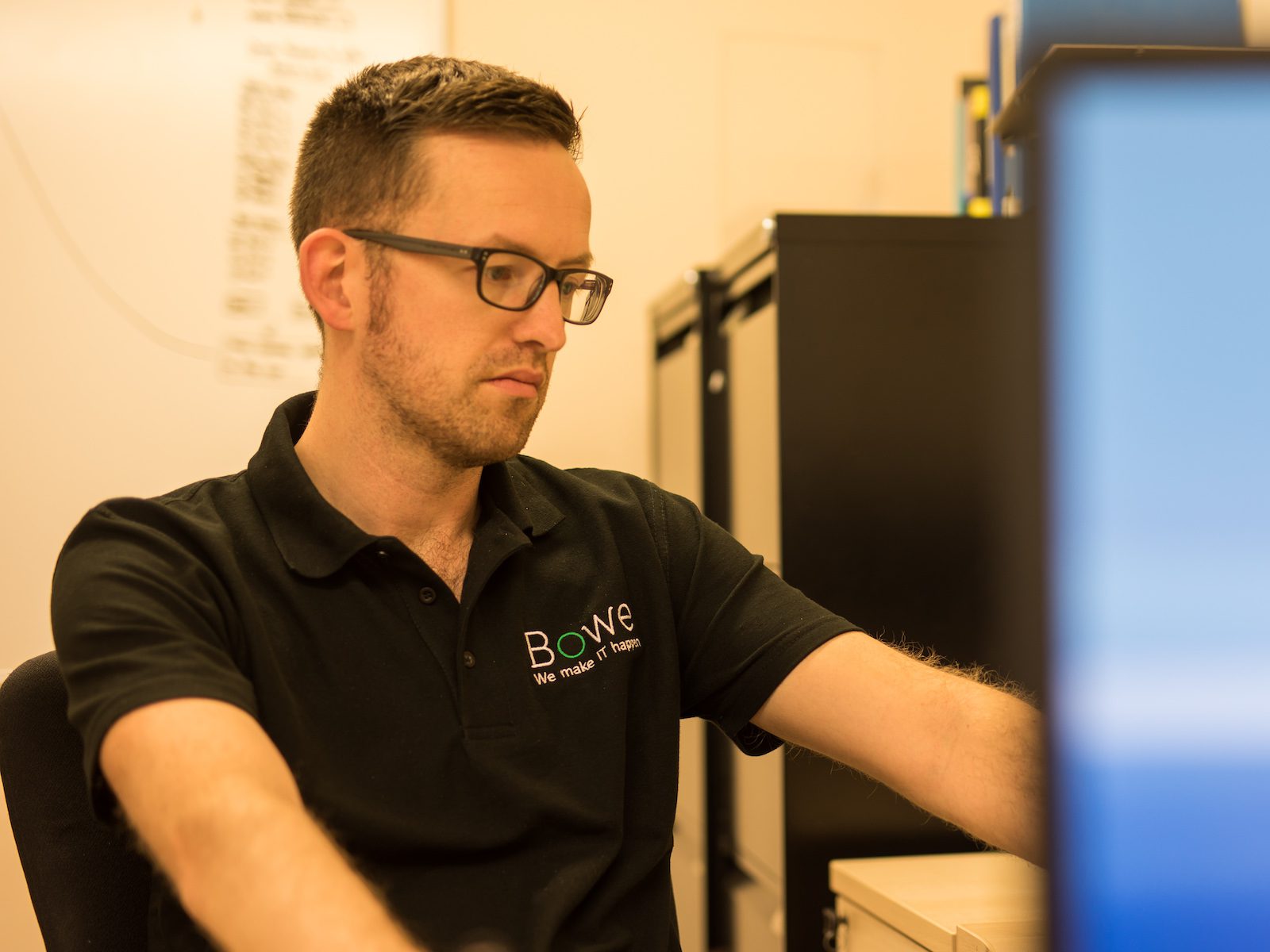 Supporting your business
Our IT Support can save you time and protect your reputation. Our Support is bespoke to each business, there are rarely 2 businesses the same, using different systems and software. We take the time to get to know your business systems and your business. We can be your own outsourced IT department or work alongside your existing team.
We work with different sizes of businesses across many sectors from micro businesses to large corporate organisations.
We know that we can provide the best support for your business and provide solutions to keep your business safe and help your business grow.
We would always recommend a face to face meeting so you can get to know us, and we can learn more about your business. Contact us to arrange an initial meeting.
| Our Services | |
| --- | --- |
| Audit of Network and Infrastructure | |
| Onsite Support | |
| Telephone Support | |
| Remote Support | |
| Email & Computer Backups | |
| Microsoft 365 Support | |
| Webroot Antivirus | |
| Pro-active Device and Server Monitoring | |
| Dedicated Account Manager Meetings | |
| Quarterly Reports | |
| Managed Updates for Servers and Computers | |
We will work with you to establish an appropriate support package tailored to your business.
We begin by assessing your current IT infrastructure, hardware, and operating systems

We build a clear analysis of your business processes as well as potential risks

We get to know your business in depth, including your expectations and your budget to get a better understanding of what works for you
We proactively monitor your systems to prevent data loss and downtime from occurring, instead of reacting to problems

Our remote monitoring system enables us to access and repair most network and computer support issues right from our office

We will build up process, and documentation relating to your network
We will

 make sure everything pertaining to your network security and reliability is managed to ensure maximum uptime allowing you to focus on your business
Have a look at our client case studies to see the types of clients we work with but also what they have to say about us.
IT Support from Bowe, fast friendly and there when you need us.